Another week, and more comics. This week I took some time off work which was great but I had to have my second vaccine dose rescheduled due to a supply issue so that was a bit of a bummer. I did though get some very cool comics! The start of two series I've been anticipating, the continuation of some series I'm really loving and some classics. So this weeks comics includes;
Graphic novels, Trade Paperbacks and Manga:
Superman isn't a character I've always liked but recent series like Superman and the Authority have me wanting to read more of him so Red Son is going to be a fun place to start. I started reading Fullmetal Alchemist ages ago and I do collect the Full Metal editions of the series. But a chunk of those are currently out of print so I grabbed this to read until they are back. Halo Jones, I just want to read about a bad ass gal in space.
Single Issues:
Nightwing #83 (Tom Taylor, Bruno Redondo, Cian Tormey)
Rivers of London: Monday, Monday #2 (Andrew Cartmel, Ben Aaronovitch, José María Beroy)
Eat the Rich #1 (Sarah Gailey, Pius Bak)
Supergirl: Woman of Tomorrow #3 (Tom King, Bilquis Evely)
Superman and the Authority #2 (Grant Morrison, Evan Cagle, Fico Ossio, Mikel Janin)
Batman Secret Files: Clownhunter #1 (Ed Brisson, Rosi Kämpe)
Killer Queens #1, Covers A and B (David M. Booher, Claudia Balboni)
I Am Batman #0 (John Ridley, Travel Foreman)
Can we talk about two things? One, that SFF legend Sarah Gailey is writing their own comic that is called Eat the Rich? Two, this epic variant cover for Killer Queens from my absolute fave Jen Bartel?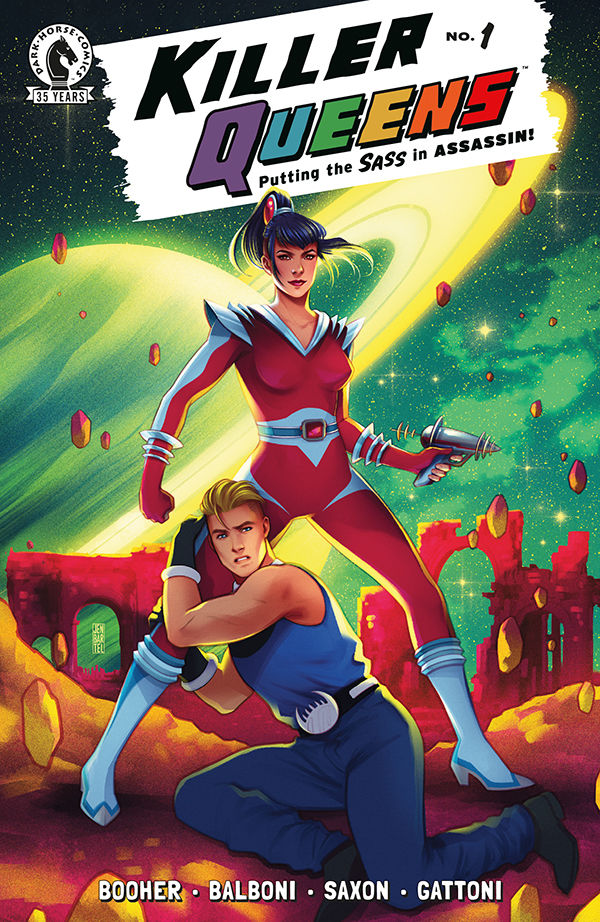 The series description of 'Meet Max and Alex. Reformed intergalactic assassins for hire. On the run. Also super gay.' is kind of all my favourite buzzwords so I'm very excited. Also as always, loving Tom King's run on Supergirl and the latest entry in the Rivers of London. That's it for this weeks comics! I might do a round up of some good ones read recently and pop it up as a post. Do tell me if you're interested in any I've mentioned today. Thanks for checking in folks! Happy reading!