Delayed wrap up as usual for me but that is August gone! This year is really starting to move on by isn't it? August was a busy, slightly stressy but overall good month for me. My second vaccine did in fact go ahead this time though so that's the best news I've had all year through these wrap ups.
So I read 9 books in total which I'm very happy with, considering the way I thought the month was going so it was nice to surprise myself. Same amount as last month but I genuinely thought it might be less until I totted up the totals. I put a few reading projects on the back burner just because of being busy but should be resuming them in September.
The books I read this month are;
Comparing this month to the first few of the year makes me very happy. For one reason only, I've finally gotten back to audio books being a main part of how I do my reading. I read 3 audio books this month; Kings and Daemons, The Neil Gaiman Reader and The Hobbit.
The latter two were my favourites. Neil Gaiman is my favourite author of all time and it's such a joy to listen to his books since he generally narrates them himself. This book was also a way for me of looking back on his short fiction right up to today. I would highly recommend to a new or seasoned fan of his just because there is a lot there, in terms of short stories, novellas and poems as well as some excerpts from his novels. The Hobbit was just a joy to read. I have been meaning to finally finish reading LOTR this year and this seemed like the best place to start. Andy Serkis is an expert actor already but lending his talent to audio is a genius move. Honestly, it's so exciting just getting to Riddles in the Dark.
Comics:
Locke & Key / The Sandman Universe: Hell & Gone #1
Supergirl: Woman of Tomorrow #2
The Many Deaths of Laila Starr #1
Superman and the Authority #1
Wonder Woman Black and Gold #1& 2
M.O.M (Mother of Madness# #1
The Nice House on the Lake #1&2
Justice League #65 & 66
Checkmate #1&2
Rorschach #3
Superman: Son of Kal-El #1
Batman'89 #1
Hellboy and the BPRD: The Secret of Chesboro House #2
The Low Low Woods #1
The Joker Presents A Puzzlebox #1
Killer Queens #1
Eat the Rich #1
Rivers of London: Monday, Monday #2
So a lot of comics read this month. I generally turn to comics, audio books and games when I'm snowed under or stressed so was not shocked this month that all three were a big contender for media I consumed.
In terms of series, I am really enjoying Supergirl, Justice League and Checkmate for superhero comics. There's something very therapeutic to me reading about superheroes. I just find it so relaxing and the recent stories, Supergirl in particular, make me feel so hopeful. Bilquis Evely can do no wrong as well as far as I'm concerned, take a look at this beauty.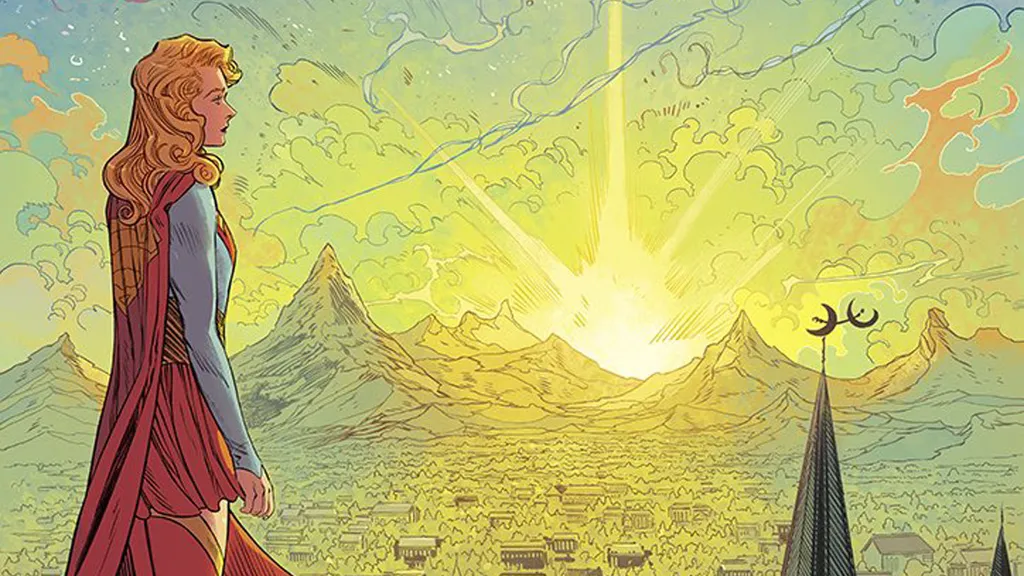 Two ongoing series I am very excited for as well is The Nice House on the Lake and Eat the Rich. Now the former is deservedly getting the attention it deserves, especially with Tynion's excellent series Something is Killing the Children. But Eat the Rich is a new original series by SFF's own Sarah Gailey and I'm so curious to where it's going. I recently had it on a pull list here which always has links to more info about the series itself but I will say, it's thrilling and shaping up to be very relevant.
So that was August! Did you read anything great? Did you read any comics or manga that were excellent? Did you have a good month over all? Feel free to share your own posts, reads or anything with me either here or on Twitter. Thanks for checking in and happy reading to you all!