Would you look at that! Me almost being up to date on my comics! Hello again everyone, hope everyone is good. Here in Ireland we are in the midst of one of the longest and warmest heatwaves since 2018. I had to actually buy summer clothes over it which if you're a little introvert goth like me, is a big jump. But in the last week, some epic comics have come out!
Today I have a mix of comics, graphic novels and manga on the pull list. I finally got to my own local comic book shop since about 9 months ago which was excellent so this is a mix of the comic shop I order from in Dublin online and my own shop I visited last week so let's start with then!
July 14th:
And for once, I've actually read the majority of my comics bought in the previous Wedensday! So full discolosure, I don't tend to go back and buy a series in single issues that's like about 7 issues or more in. I generally wait for it to be collected in a graphic novel format. Rorschach I made the exception on just to see if I thought it was any good. I am very impressed with it, it has a far better tie to Watchmen and mystery than Doomsday clock so I'm likely going to go back and read it all.
I also read Dragon Ball super as well this week and it's my first time in years going back to Dragon Ball in general. Like nearly 2 decades long. My partner is a big fan so I wanted to try and go back to it. It's very good but also, pretty weird compared to how I remember. But I will likely crack on with the rest.

July 21st:
This was an EPIC week for comics. Grant Morrison on a new Superman series, the continuation of Supergirl and most of all it's the start of Emila Clarke's new and first series, M.O.M: Mother of Madness. I'm not the biggest GOT fan, I wouldn't even call myself a fan of the show. But I am a fan of Emilia Clarke and this comic looks to be damn good. The art, the premise (linked above) and the team speaks for itself. I also am so thrilled to have the Jen Bartel variant cover which is the prettiest.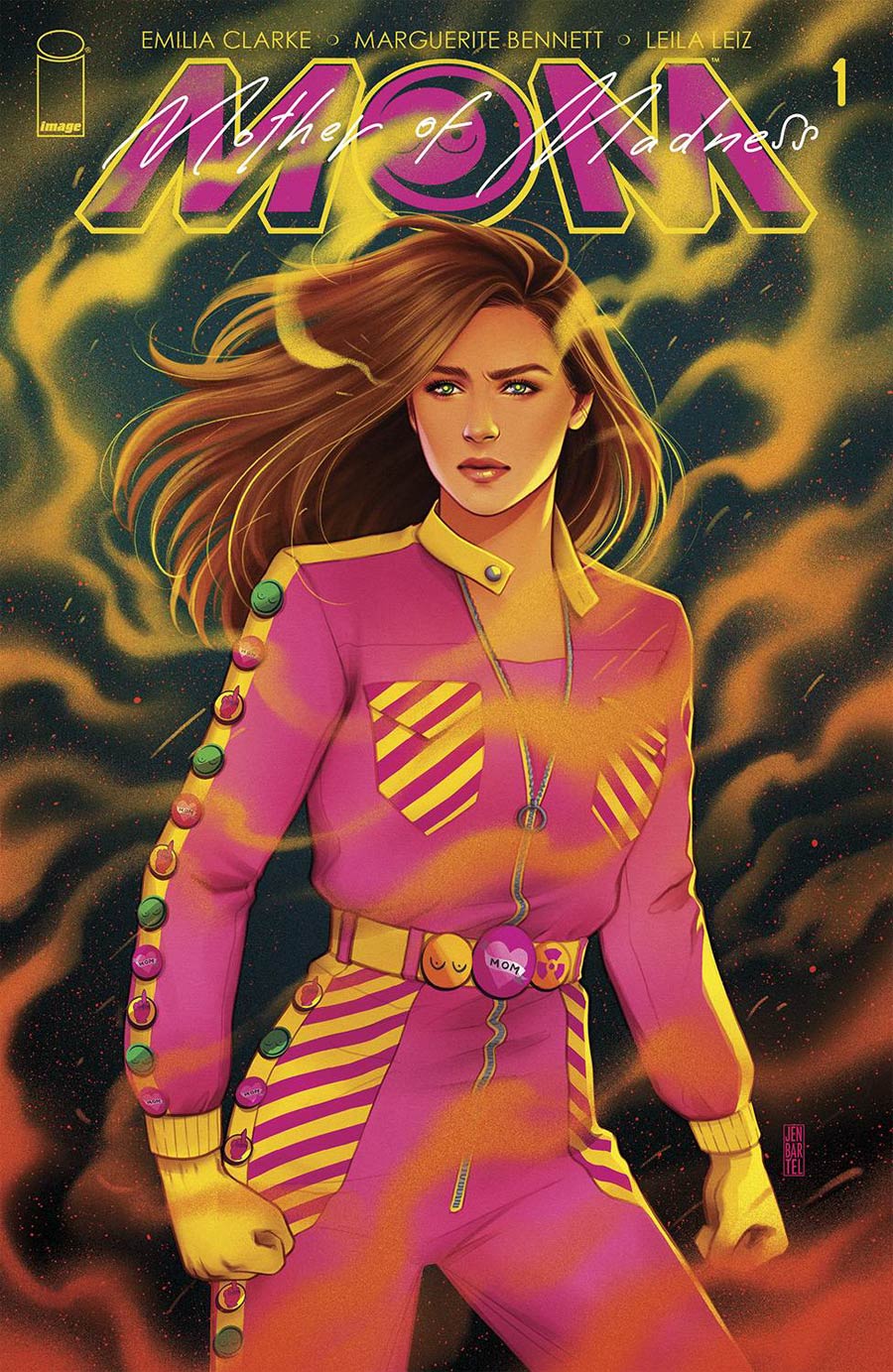 I mean come on! Look at it! The colours, the vibe, the everything. I am saving reading this for later this week when I have some time.
And that's it for this week's comics! I am finally caught up so that I'll likely have each week done on the week those comics were released. I really do appreciate the support on these posts, they make me very happy to share them with you all and I really want to make more comic related content for the blog going forward. Thanks for checking in guys! Happy reading!